Check out 2021's top three attendee favorites!
At the 2021 show (November 5-7, 2021), attendees were invited to vote for their favorite exhibit pieces. These were the winners!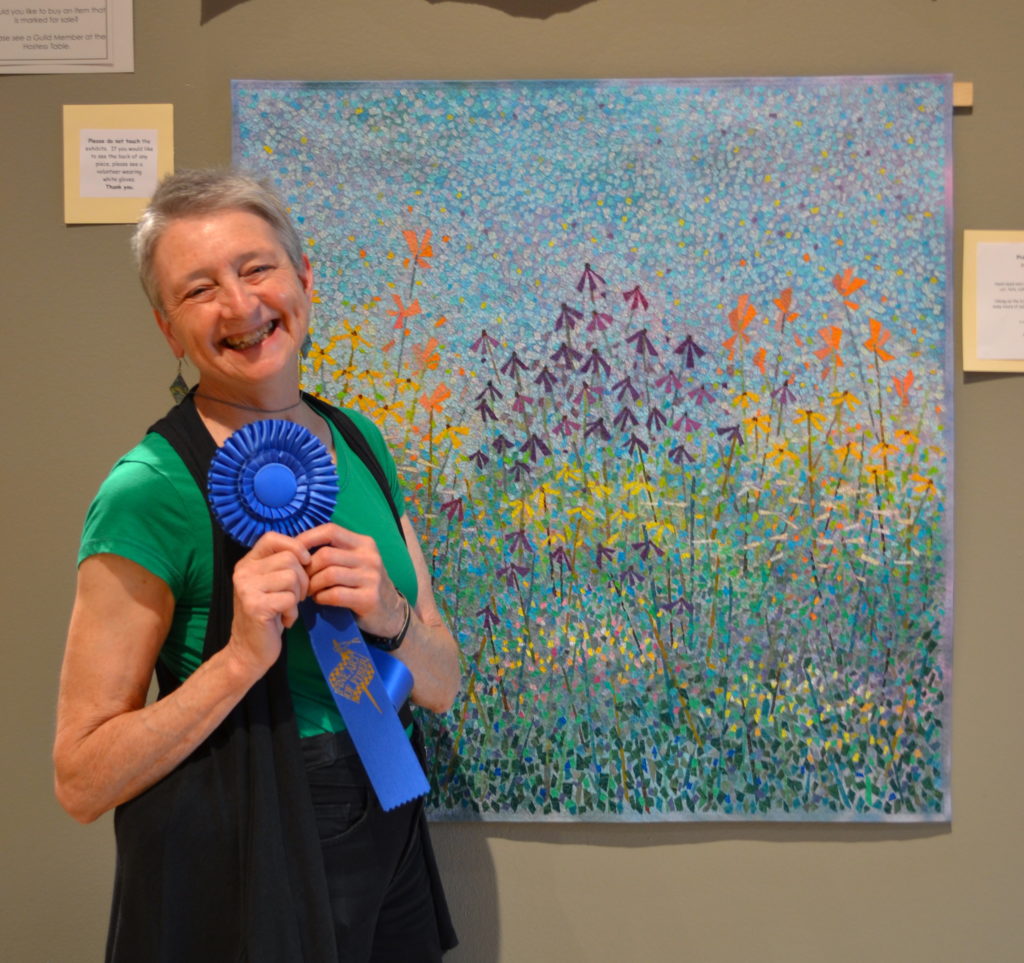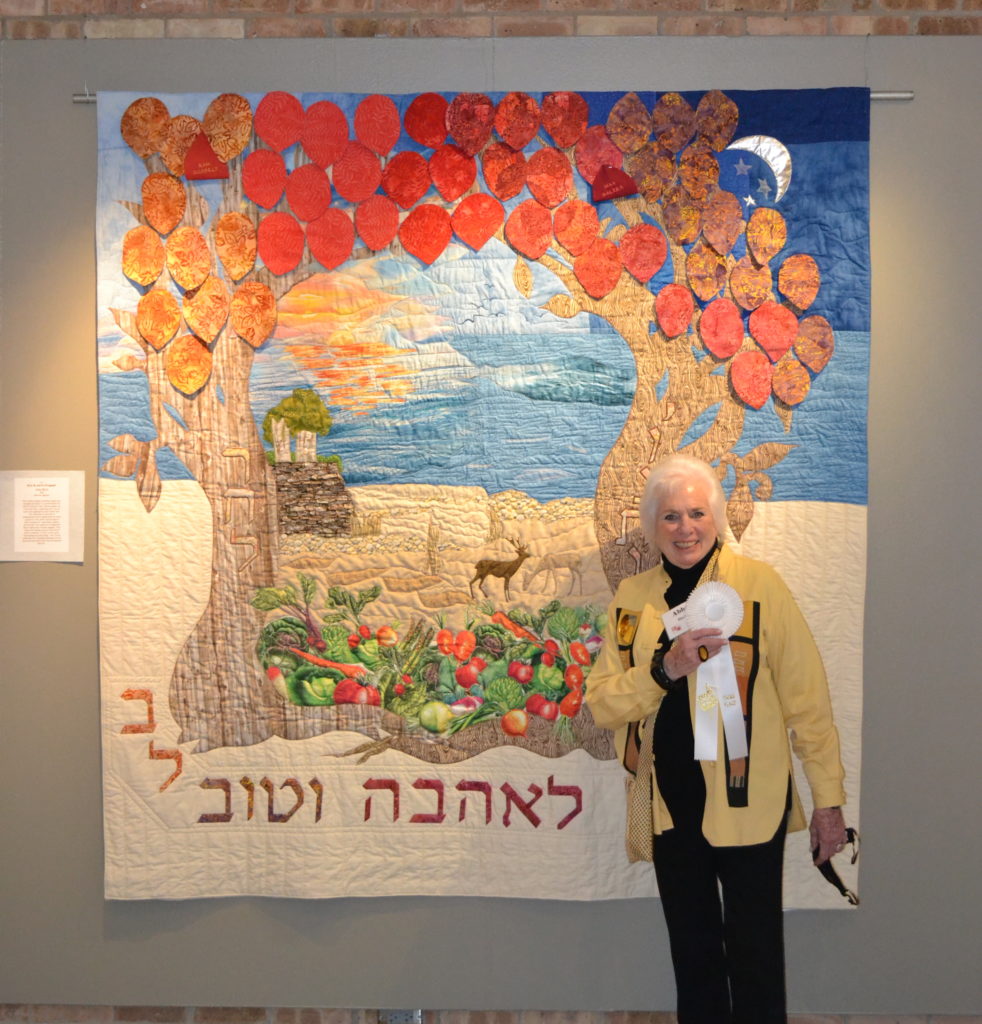 Pat Kroth took a first place blue ribbon with her exhibit piece called Prairie View which she describes as a cut and torn collage piece inspired by hikes taken on the Ice Age Trail in Wisconsin. Pat belongs to the North Suburban Needlearts Guild.
The second place piece belongs to Cathy Baker from Illinois Quilter's Incorporated, and is a reverse applique quilt, started in a class with Ann Marie Horner called Folk Flower Fun.
Abby Block of Illinois Quilter's Incorporated, got the third place ribbon with her custom Chuppah, made for her grandchildren.
Congratulations to these three artists!
About the Show
The Fine Art of Fiber (FAOF) is one of the oldest and most prestigious needle art shows in the Midwest. FAOF is the combined efforts of Illinois Quilters Inc., North Suburban NeedleArts Guild and Weavers Guild of the North Shore. The combined show and sale is an outgrowth of earlier exhibits and sales that date back to 1981.
Each guild is a not-for-profit organization with a focus on education and awareness as well as the promotion of fiber arts, quality design and craftsmanship, and the presentation of fiber heritage. The traditions include spinning, natural dyeing of fibers and fabric, weaving, quilting, knitting and much, much more.
The show features a wonderful array of activities including:
An exhibit of quilts, various types of needle art, knitting, wearable art, dolls & jewelry
Sales of hand-woven and knitted items
Boutique with handmade holiday & gift items
Sale of Wearable Art pieces
Sale of traditional & contemporary quilts
Silent auction of unique handmade pieces to highest daily bidder
---
Pictures from the 2021 are now linked above at the top of the page so you can see closeup's of your favorites. New dates for 2022's show are also listed above.
If you want to see pictures from previous years, check out the archive.