1st Place overall winner was Abby Block with her piece titled "4th Floor Walk-up"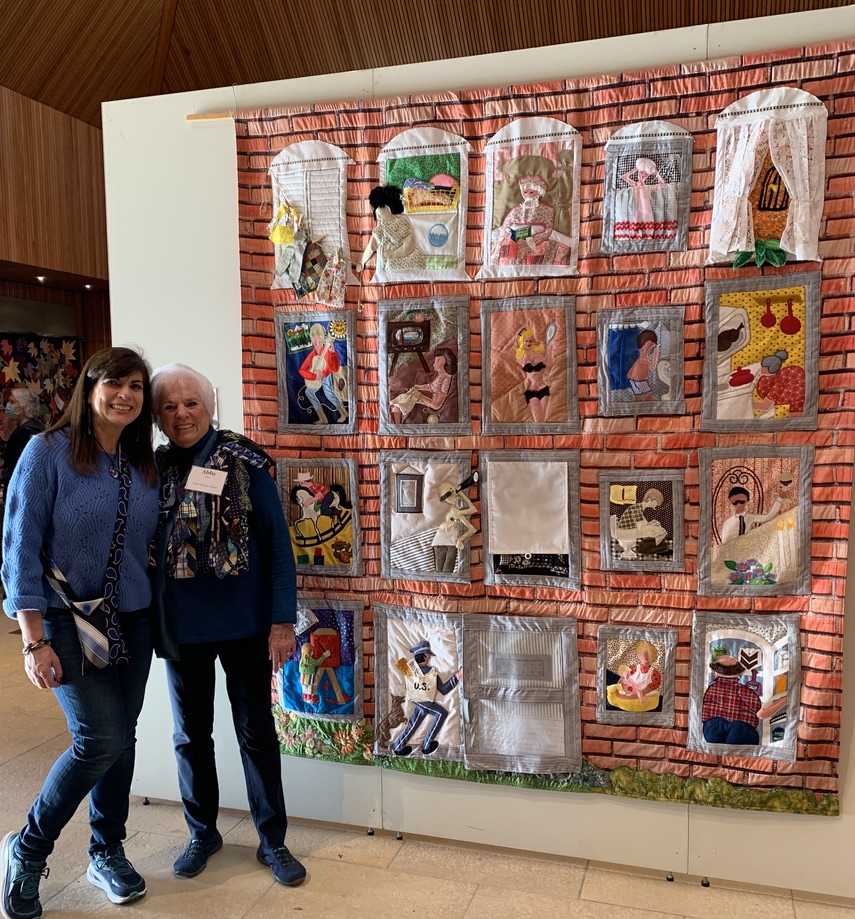 The second place winner was Nona Flores with her piece called "Stella"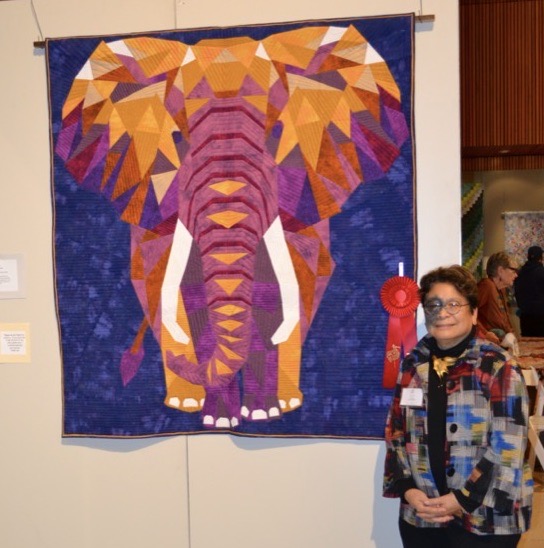 The third place winner was Carole Bates with her piece titled "East Meets West"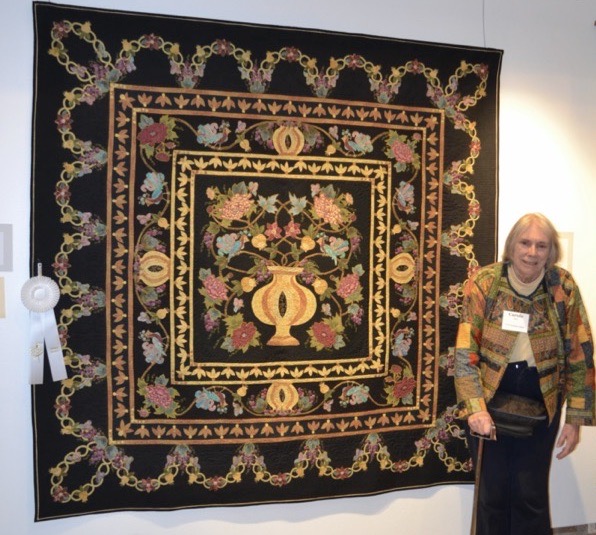 About the Show
The Fine Art of Fiber (FAOF) is one of the oldest and most prestigious needle art shows in the Midwest. FAOF is the combined efforts of Illinois Quilters Inc., North Suburban NeedleArts Guild and Weavers Guild of the North Shore. The combined show and sale is an outgrowth of earlier exhibits and sales that date back to 1981.
Each guild is a not-for-profit organization with a focus on education and awareness as well as the promotion of fiber arts, quality design and craftsmanship, and the presentation of fiber heritage. The traditions include spinning, natural dyeing of fibers and fabric, weaving, quilting, knitting and much, much more.
The show features a wonderful array of activities including:
An exhibit of quilts, various types of needle art, knitting, wearable art, dolls & jewelry
Sales of hand-woven and knitted items
Boutique with handmade holiday & gift items
Sale of Wearable Art pieces
Sale of traditional & contemporary quilts
Silent auction of unique handmade pieces to highest daily bidder
---
Pictures from the 2021 are now linked above at the top of the page so you can see closeup's of your favorites. New dates for 2022's show are also listed above.